ABOUT
Greetings, welcome to Future Dynamics. I am an independent consultant, based in the Netherlands, operating globally. I work with individuals, leadership teams, and inter-disciplinary forums that seek to generate meaningful breakthroughs in creativity, innovation, and new behavioural sciences. My approach and passion and life's research lives in the causing realms and non-linear dimensions of the human potentiality; and the unprecedented window of opportunity to develop, grow, and evolve.
Future Dynamics, my collaborative think tank and talent pool, offers original and distinctive experiences, methodologies and content, wholly based on the natural laws that govern human thought and behaviour.
The Fulcrum  ‑ my free periodical, is widely read across the globe.
Call me at:
+31 30 605 1350, or email: david.gomme@futuredynamics.global
International Cooperation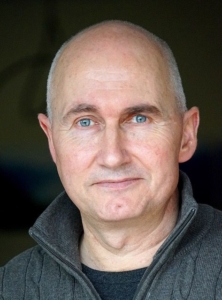 Roland Boehringer is an experienced seminar leader, consultant and coach, offering innovative approaches, holistic methodologies and inspiring workshops on value culture, creativity, regional identity, personal growth, mission and vision.
As a creative catalyst and free mind, Roland is active in many areas, with specific focus into personal development, unfolding of potentials and the instigation of sense and meaning. This motivation serves as the prime common denominator, connecting the workshops, projects, and coaching processes he facilitates, and is also reflected in the breadth of his network and activities. He works in German and English, within Germany and internationally.
Roland can be reached at: rboehringer.ger@gmail.com  https://www.roland-boehringer.de/